Design Verification Engineer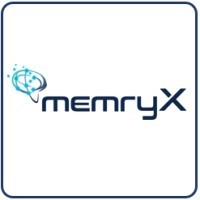 MemryX
Design
Bengaluru, Karnataka, India
Posted on Thursday, August 18, 2022
Who We Are
MemryX, Inc. is an AI semiconductor startup company headquartered in Ann Arbor, Michigan, with branches in Taipei and Hsinchu, Taiwan. We develop highly scalable and innovative AI accelerator chips that offer high performance, low energy, and customer ease of implementation for embedded Edge AI vision-based applications and real-time data processing. Company has working HW & SW for customer sampling, with production designs in the pipeline, and a system architecture designed a future of neuromorphic computing. MemryX is backed by excellent VC funding and is currently in a stage of rapid growth.
While our tech is one of a kind we would not be able to make these advancements without our team. Our collaborative culture is one of the keys to our success.
Who You Are
You are an open and honest communicator who values your team
You are innovative, enjoy bringing new ideas to the table and are receptive to ideas and feedback from others
You're passionate about advancing the state of the world through new technology
You enjoy the ambiguity and pace of a startup environment
What you will be doing:
Develop and execute block level simulation environment and verification test suite to ensure complete use case functionality
Execute chip level simulation, verification and coverage and regression
Develop and manage engineering handshake with design service partner
Collaborate with other stakeholders on discussions for product features
What we expect to see:
BS/MS in EE/ECE (top university, top grades) with 3-12+ years of experience in Design Verification
Hands-on experience and ability to master new technologies and complex systems
Proven technical skills and track record in successfully driving Si to production
Working experience of Verilog, System Verilog and verification of SoC and new IP blocks
Experience in bus interface verification and Bus Functional Models (BFM)
Effective English communications for cross site co-work
What we would be happy to see:
Experience in standard interfaces protocols (USB/PCIe) and common IP blocks
Skilled in system verification such as FPGA prototype buildup and debug
Familiarity with script programming such as shell script, make, Python, etc
Startup experience, ML SoC development
Hours: Full time
Employment Opportunity and Benefits of Employment: We are committed to creating and fostering a diverse and inclusive workplace environment for all of our employees. We are an equal opportunity employer.