SoC Design Verification Engineer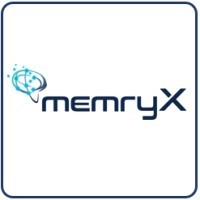 MemryX
Design
Bengaluru, Karnataka, India
Posted on Wednesday, September 27, 2023
Who We Are
MemryX, Inc. is an AI semiconductor startup company headquartered in Ann Arbor, Michigan, with branches in Taipei and Hsinchu, Taiwan. We develop highly scalable and innovative AI accelerator chips that offer high performance, low energy, and customer ease of implementation for embedded Edge AI vision-based applications and real-time data processing. Company has working HW & SW for customer sampling, with production designs in the pipeline, and a system architecture designed a future of neuromorphic computing. MemryX is backed by excellent VC funding and is currently in a stage of rapid growth.
While our tech is one of a kind we would not be able to make these advancements without our team. Our collaborative culture is one of the keys to our success.
Who You Are
You are an open and honest communicator who values your team
You are innovative, enjoy bringing new ideas to the table and are receptive to ideas and feedback from others
You're passionate about advancing the state of the world through new technology
You enjoy the ambiguity and pace of a startup environment
About The Role
We are developing products to Power future AI systems. You will be involved in developing AI accelerators across a large and diverse embedded market. The team is focused on developing a fundamental core architecture for Edge AI with high flexibility/reconfigurability.
As a Verification Engineer, you will be involved to design and build the Edge AI systems that are computation intensive. You will be involved from the lowest levels of circuit design to large system design and see those systems all the way through to high volume manufacturing. Your work has the potential to shape the future Hardware systems that will power AI systems.
Memryx mission is to Accelerate Edge AI by providing a highly efficient and scalable solution that is simple to deploy and support.
Job Description
Responsible for leading Next-Gen AI-SOC verification.
Responsible for understanding micro architectural details of designs, preparing verif plans and developing test bench and methodology.
Execute verif plans and reporting bugs to drive the development of design
Strong hands-ON technical contributions and ability to mentor teams
Develop new verification methodologies.
Qualifications
Bachelor's degree in Computer Science, Electrical Engineering, or equivalent practical experience
10 Years of experience on driving functional verification for SOC.
UVM Test bench architecture and bus functional models development
Expertise in verification SoC.
Expertise in System verilog , UVM/PSS based verification methodologies
Experience in different verification techniques and methodologies.
Looking for highly motivated individuals and ability to deal with high complexity and high quality tape-out.
Ability to work with external stakeholders for different verification components/test development
Must To Have Skill Set
Passion to work on new designs and drive best Verification practices
Good knowledge and working experience on CXL/D2D high speed protocols.
Hours: Full time
Employment Opportunity and Benefits of Employment: We are committed to creating and fostering a diverse and inclusive workplace environment for all of our employees. We are an equal opportunity employer.